Company
Carbon Seat Heaters
"Made in Germany"
The company was founded in 1986 by the brothers Timo and Michael Reibl as a classic motorcar upholstery operation. Starting in 1994 the Reibl firm has been specializing in the manufacture and marketing of retrofit seat heaters in the motorcar sector. In 2001 we developed our first seat heater with carbon technology – mass production definitely started just one year later. Since January 2016 carboluxe is part of the ACTIVline-group.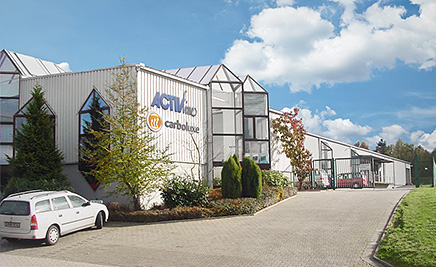 The major steps in the production of the heating elements are completed by our skilled employees at our plant in Simmern, as for instance:
In-house manufacture of carbon products
In-house manufacture of bonding
Cutting out and gluing the various fabrics
Cable loom production
Assembly of the heating elements and connection cables
Final inspection
Packaging
Sale and consultation
Design
We produce primarily in Germany and consider ourselves a small but fine maker of seat heaters. The flexible and innovative approach to production makes it possible for us to also produce runs in small quantities. This is why we are also in the position to react quickly and flexibly to customer requirements and to implement product-related solutions for your motorcars.
Picture gallery